At our latest blog, may the readers have understood the factors that will affect the PCB price, or maybe one of your have put it into practice that get a price lower than your budget. However, people are always not satisfied by the existing situation. If this is bother you as well, keep reading since this time we are going to sharing some useful tips that enable to optimize your PCB price until to the best.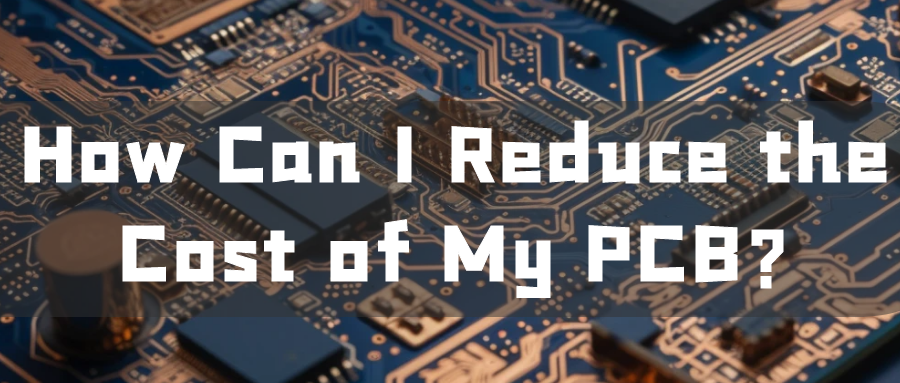 It can be said that try to simplest your design/layout and make it easy to fabricate is the simplest way to reduce your PCB cost. The more complex and irregular the forms, the higher the cost. Just remember: for every circuit board, no need to maintain a fancy diagram to demonstrate its excellence, perform functionality correctly is enough.
Design it in right size and thickness
Design your board in right size doesn't means make it smaller as possible. You must know, if your design is complex and layouts are density, that means maker need to spend more time to assemble them. Highly compact sizes are always expensive, don't skimp when it counts. Otherwise, more money will be spent to afford what you saved.
And in theory, the more layers and thickness the board, the more cost that manufacturer spend. Numerous layers in the PCB will have an influence for holes and diameters. It is recommended that if thinner thickness is enough, then just do it.
Shapes, holes and rings should be regularly
Normally, keep the PCB as square or rectangular shapes is cheaper than irregular shapes like pentagon.  And large holes and rings enable to smooth the production run and easy to create. For smaller holes and rings means the driller must be smaller and delicate control.
Consider volume and choose manufacturer
In our last blog, we emphasize manufacturers will set a minimum order quantity (MOQ), it is common in this industry. So, consider your volume and check multiple quantities before ordering can help to recognize which one is the most cost-effective.
During the evaluation period, talk to your suppliers as soon as possible, knowing more about the material specifications, technical and PCB tolerances. A wrong choice will lead to much time waste and some unnecessary cost. This is we call "trial and error cost". Try to make all things are clear and correct before production.
There are totally three types of vias in PCB: though-hole, blind, buried. The through hole can be passed through the whole board, while blind vias is created from top or bottom side to the middle of the board without through to bottom or top side. Buried vias, just as its names, it is buried inside the boards and we can't see it by naked eyes.
Obviously, through hole is cost performance than other two vias, try to use more instead of blind or buried vias enable to decrease your cost. In additionally, blind and buried vias are always necessary in HDI PCB and RF board, otherwise, you don't usually use them.
Make sure all SMT components on the one side
Trying to make all the surface mounted (SMT) components on the one side of circuit board if possible. In this way, assembler can finish the SMT process in one-time, so that can save much manufacturing time and cost. But if the components are distributed on both sides, it is needed to assemble two times, that is top side first – bottom side second (or sometimes bottom first).
Select easily replaceable component parts
It is assumed that one of part on your circuit becomes obsolete, then you must search for replaceable part or update your design if you would like to continuedly use this board. As an extensive experienced PCB manufacturer, we strongly recommend that select components that has standard dimension, so that it is easy to match alternative one.
In addition, visit some manufacturer's website carefully to see if any components are marked as "obsolete" or "not recommended for new designs" before finishing your design. This enables to avoid secondary update.
Follow manufacturer's PCB fabricate standards
Understand and follow manufacturer's fabricate standards can keep your unit PCB price in a relative lower cost. When designing a new project, please make sure to following below tips.
Use standard stack-up with standard materials.
Design 2-4 layers PCB if possible.
Keep your minimum line width and spacing within the standard spacing.
Avoid adding extra special requirements as much as possible.
Use SMT components as possible
Choose surface mounted (SMT) components instead of through hole (THT) component whenever possible. SMT and THT are almost treated as separated manufacturing processes. Hence, if all the THT components can be replaced by mounted parts, the THT process will be eliminated completely. It is not only decreasing the manufacturing cost, but also reducing delivery time. Of course, it is not always possible, but it's worth trying.
Whatever decisions you make, the best solution is to consult and discuss with your suppliers. They be always to give you the best one that can save your money and meet your requirements as well. Meanwhile, if you don't believe the suppliers, you are welcome to reach us. We promise that we can give you a most favorable price and high-quality product.