For each development engineer or purchaser, how to keep the cost within the budget is a most irksome and irritating assignment while the PCB has the good quality and enable to perform desired function. They need to understand the computation rule and calculate the developing cost. So, it is worth to knowing the factors that affect the printed circuit board price, and it is a must learn course for every engineers. Herein, Best Technology is going to dissect the factors affect the cost of PCB, let's move on!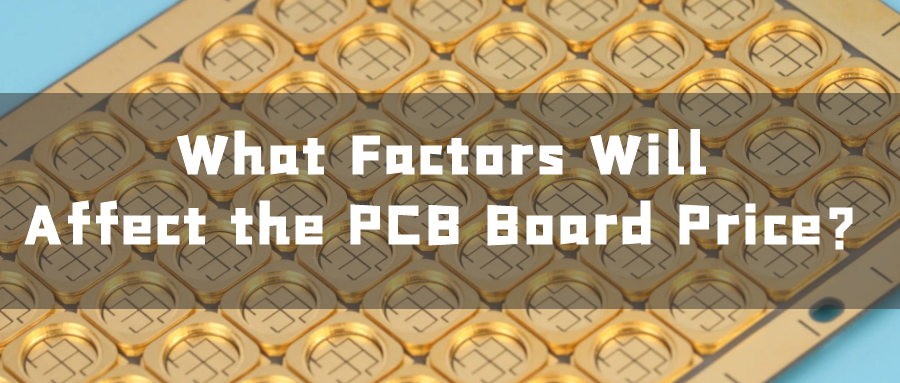 What affects the cost of a PCB?
Drives the cost of PCBs are numerous, we can see from the PCB itself, for example, circuit board substrate materials, the external factors such as the manufacturing difficulties, the whole order quantities and some other special requirements that from designers.
Here, we listing some basic parameter factors which drives the whole cost of a PCB.
The substrate of PCB board refers to the material used in the non-conductor part of the circuit board, mainly FR4, glass fiber, epoxy resin, polyimide, copper, aluminum and so on. In the PCB manufacturing, glass fiber is widely used in the manufacture of double-sided circuit board and multi-layer board, while epoxy resin and polyimide are used in the manufacture of high-density multi-layer board. Among them, copper substrate is most expensive material. No matter what kind of materials, all of them shall be calculated according to the real-time international price.
PCB size (panel and single pcs)
PCB size will determine the price of PCBs, this is for sure. Generally speaking, with a same number of PCB layers, the smaller the PCB size, the cheaper the cost. Because during calculating cost, vendors will consider the utilization rate of raw materials. Make sure the highest utilization, the cost for both purchaser and vender will be best. The raw material of PCBs is commonly 1200mm*1200mm, or 1220mm for special specifications, when the utilization achieves 90% or above, this is the best.
So, how to improve the utilization of raw materials? Normally, manufacturers will optimize the working files (WF) from single size to panel size, and then material will be cut according to the panel files. But if the panel size is not suitable, then there will be a lot of waste edges of raw material in the cutting process, and generally this will be added into your PCB price. So that the unit PCB price will be more expensive. In another word, if you PCB size is well-suited, then it is good for PCB manufacturer and yourself. And at this time, the utilization will be the highest and your PCB cost is the cheapest as well.
To a certain extent, as long as you are following the PCB design rules, the PCB price will not too high. However, if your design is complex and the line width is extreme thin, then the price will increase since it is difficult to control during manufacturing.
According to the IPC standard, PCBs can be classified to single-layer PCB, double sided PCB and multilayer PCB. For layer count over than 2 layers, we called it as Multilayer PCBs, such as 4 layers PCB, 6 layers PCB. For FR4 PCB, we can make up to 32layers.
Due to the manufacturing process and some unpredictable assembling cycles, the more the layers, the more expensive it is. (The price of single side PCB is the similar to double sided PCBs.)
In the past, it is no doubt that you will spend more if you want every color expect green. But now things are changeable. Most colors are available at no or very little extra cost, which usually only occurs for unique requests such as matte tones.
PCB copper foil thickness
The weight of copper foil depends on the successful utilization of the material. Thicker copper is more expensive and comes with additional manufacturing difficulties and expenses. You may also have to fill the holes with copper foil to connect layers. In addition, heavier copper means you need to spend more cost in shipping. Let's take a simple example, for aluminum core PCB and copper core PCB, in the same volume and quantities, copper core PCB stands out for expensive shipping cost since it has thicker copper and heavier weight.
Surface treatment is a method that using for protecting the surface from corrosion and improve the solderability. Usually, in consideration of environmental friendliness, vendors can use a couple of gold or silver to achieve further safety for use in some applications.
The commonly used surface treatment methods include OSP, IMMERSION SILVER, ENIG, ENEPIG and HASL (LF). Among them, the price is ENEPIG>ENIG>IMMERSION SILVER>OSP>HASL. You can calculate the PCB board price according to the surface treatment method and gold thickness.
When developing a new project, almost of companies would like to make prototypes first and ask for a sample quotation. However, some PCB manufacturers will set the minimum order quantity, the smaller the quantity, the higher cost the PCB board. Please make sure to check the price for different amount before placing an official order.
Meanwhile, the delivery time request also will affect the whole price in a certain. And certainly, the price of quick turn order and expedited service will higher than normal order.
Other special requirements (impedance, IPC standard)
To ensure the stable transmission of circuit board signals and improve the quality of signal transmission, designers and engineers will ask for impedance control for the traces. This can be seen as special requirements, so it will add a few extra prices. And the required IPC Criteria is a factor as well. Normally, if customer does not have other request, we will default use IPC class II. III level will more expensive.
Above all are the mainly factors that affect the price composition for a printed circuit board. When evaluating your PCB cost, making them in your consideration is best.
PCB and PCBA supplier that can save cost for you – Best Technology
When you are seeking for a reliable PCB and PCBA supplier, I would like to recommend Best Technology to you. Best Tech offers one-stop service including raw material purchasing, PCB making, components searching, assembly, box building and package out of warehouse. What we can provide is not limited to PCB, but also metal core PCB, ceramic PCB, flexible PCB, rigid flex PCB, special PCB like HDI PCB, heavy copper PCB, extra thin PCB and so on. During the 17 years, the Best Technology company has served include medical industry, consumer electronics, new energy, automotive electronics, aerospace, military and others.
Could it be said that you are searching for a PCB supplier that can provide favorable price that lower than market? If this is true, please go ahead and reach us today, let's talk about more PCB information right now and start our business trip together. We promise, when you decide to take the first step, and we'll take the remaining 99 steps.
Tags: PCB prices