As we all know, the short & open circuits is a very common issues for the Printed Circuits Board, especially for the extra thin PCB, because its substrates thickness are very thin, generally from 0.4mm-0.15mm, so the circuits will be easy to be broken if we didn't control the production process well.
So, you may want to know, as an experienced PCB manufacturer, what we will do to avoid the circuits issues?
Here let me show you what we do:
Firstly, after the process of copper plating, we will put the boards into our washing line to remove those drilling burr, surface oxide layer, etc. To make sure the boards are fully clean before start the traces making process.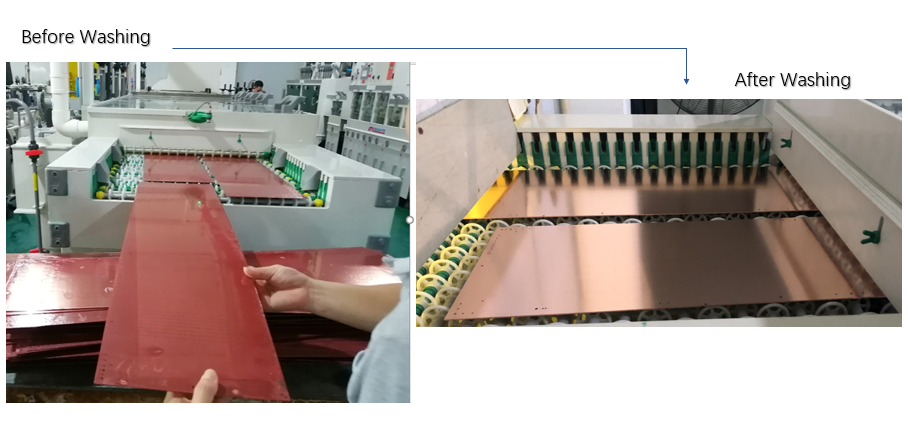 Actually, most of the open and short circuits problem are caused by the film scratching, so each operation while the pattern transfer process is very important.
That's also why the exposure and developing need to be processed in the dust-free workshop. We will use the rack to place each PCB board separately, to avoid the touching between PCB.
After the circuits etching out, we will take the boards to do the AOI testing, to check if there are any broken circuits, short gaps, protrusions, copper surface garbage and other problems. If there is, our machine will alert the problem, and we will fix the problem or scrap the defectives boards, with this process to prevent the defective boards move to the next step.
Most importantly is that we will do the first article inspection for all the boards, as long as we found the circuits issues while the AOI process, we will not take the whole batch boards go ahead.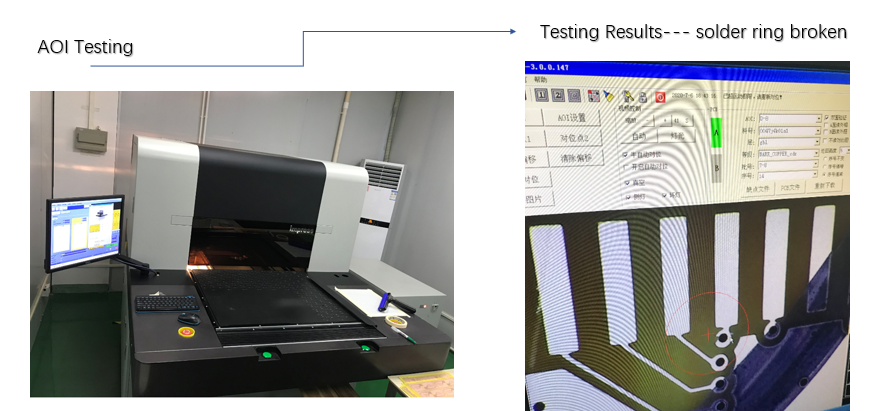 Besides, the operation standard while the etching process is also very important for how the traces being. So, our production team will control the running speed of the etching machine very strictly. If it is a PCB with o.5oz bottom copper , only allow walk 1.4 meters at per minute, if 2oz, walk 0.8m one minute.
Except above process, all the boards will be required to do a final electrical testing before move to the packing. For prototypes, we will use flying probe testing. For volume, we will open the E-testing fixture to do the testing.
In our company, for the extra thin PCB, if the boards thickness lower than 0.2mm to do the flying probe testing, it needs to be tested before the outline process, because the boards are too thin to support the boards well while the flying probe, it will fall down easily.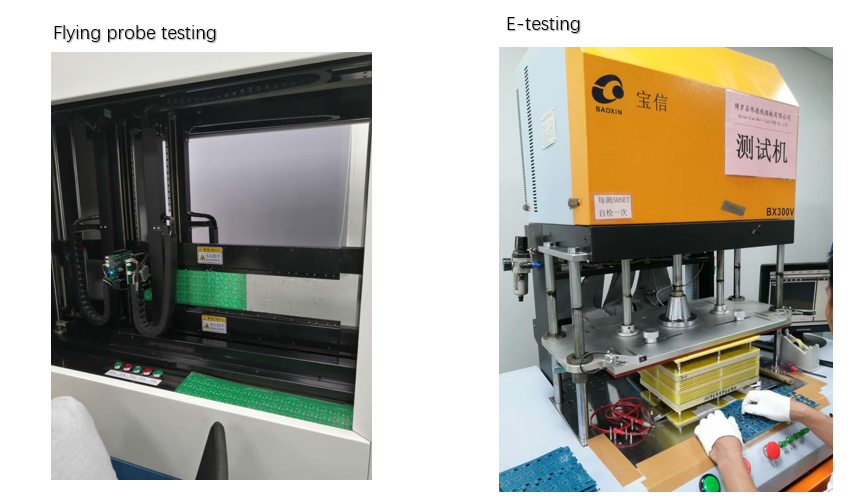 Of course, our QC people will do the double visual inspection to make sure all the boards are being well made.
We always try our best effort to prevent any defective boards send to customers.
Quality and Customers Scarification, it is always our company's pursuit.