Time goes by so quickly, after a short holiday of Autumn Festival, our National Day Holiday (October 1st, 2022) also on its way.
National Day is a very important and special festival for Chinese people, it has a great significance for us, it is not only the birthday for our motherland, also is the great day of the founding of the People's Republic of China, and 2022 is the 73rd anniversary.
On October 1st, 1949, Chairman Mao, officially declared the formation of the People's Republic of China before a crowd of 300,000 in Tiananmen Square while waving the newly created Chinese flag. The declaration followed a civil war in which communist forces emerged victorious over the Nationalist government. On December 2, 1949, at a meeting of the Central People's Government Council, October 1st as National Day was ratified by the First National Committee of the Chinese People's Political Consultative Conference.
Traditionally, there are four mainly customs to celebrate this special day.
Decorating with colorful neon light and five-star red flag
Every National Day in China, enterprises and institutions will hang colorful neon lights or five-star red flags with the slogan of "celebrate the National Day" to celebrate it, and the square is placed on festive bonsai and balloons, with a happy atmosphere to meet the National Day.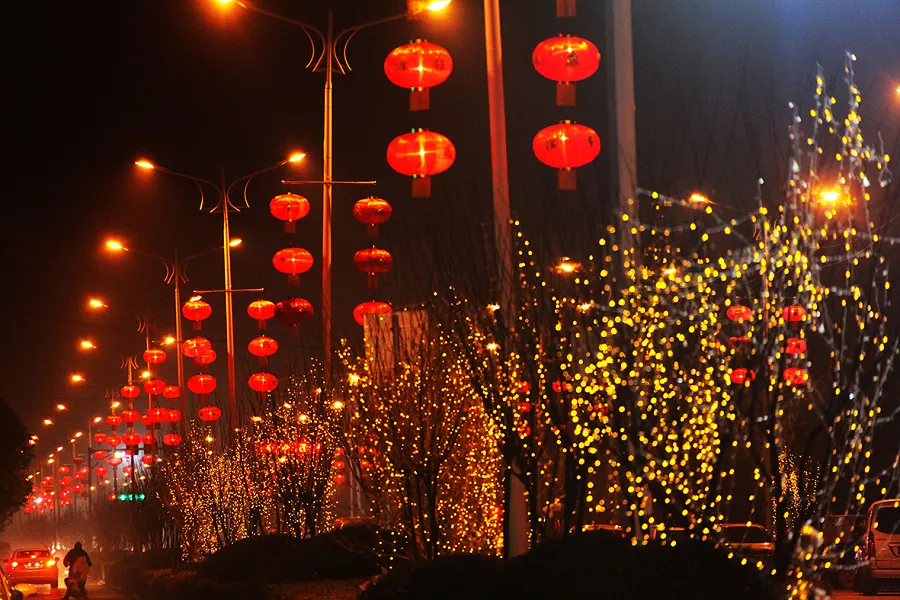 Since from 1999, the Chinese government expanded the celebrations by several day to a seven-day holiday, that is called "Golden Week" similar to Japan's. Because it is a second-long vacation in the whole year (Spring festival is the longest holiday in year), most of people will travel to other cities or countries, or tourist attractions to enjoy a relaxing holiday with their families and friends, that's why in National Day holiday, every place is crowded, especially those famous scenic spots or cities.
To display China's armed forces and build national confidence & pride, since the founding of People's Republic of China, we held total 11 times military parade between 1949 to 1959, but after the reform and opening up, in September 1960, the Central Committee of the Communist Party of China and The State Council decided to reform the system of National Day ceremonies in line with the principle of "practicing strict economy and building the nation with diligence", implementing "one-small celebration every five years, one-big celebration every ten years, and a military parade every big celebration". And until to 1984, central committee decided to recover military parade, so we had a great celebration for our motherland's 35th anniversary that year. (The last military parade in China is in 2019 year.)
Flag-raising ceremony in Tiananmen
Although there is a flag-raising at Tiananmen every day in Beijing, the flag-raising ceremony on National Day will be particularly grand, and the flag-raising time is 06:10am Beijing time.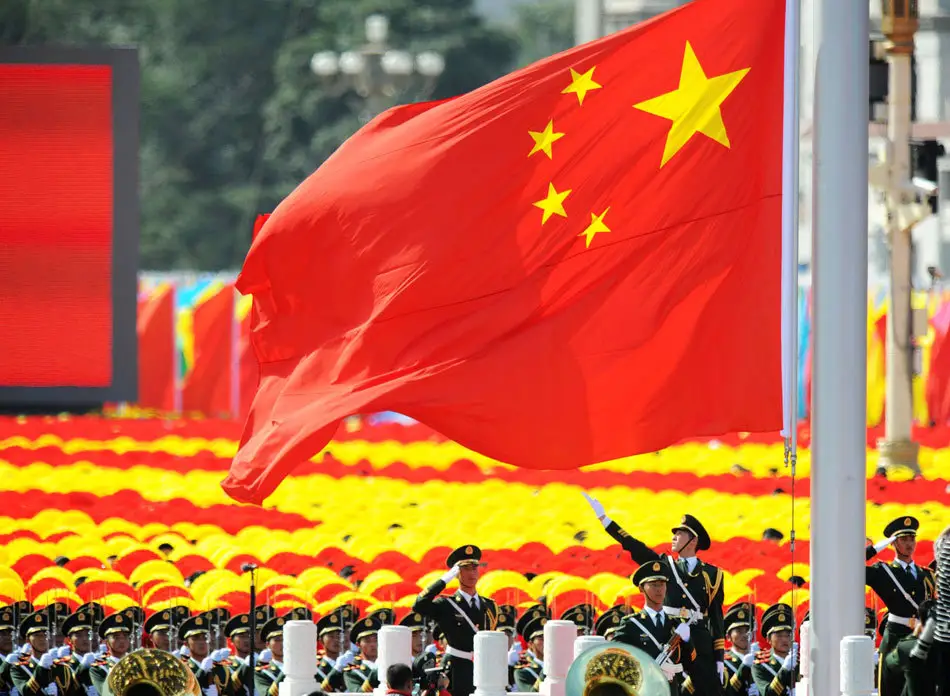 Normally Chinese people use this time to stay with relatives and to travel together. Visiting amusement parks and watching special television programs on the holiday are also popular activities, and nowadays, holding a wedding in National Day holiday also is popular and common by far. In my impression, when watch the military parade on TV with my family and friends in National Day, I feel so proud to be a part of a prosperous nation.
So to celebrate such a great day for our motherland, Best Technology also have a short-long holiday to greet its arrival, and below is our holiday schedule:
Close time: October 1st -5th
Resume to work: October 6th
Due to the holiday, lead time of any circuit boards (FR4 PCB, MCPCB, Ceramic PCB, Rigid-flex Circuit) will be postponed 2-5 days, if any order urgently, please tell our sales reps and we will communicate to get a better solution, thanks for your kindly understanding.