BGA (Ball Grid Array) soldering is a widely used method in the electronics manufacturing industry for mounting integrated circuits onto printed circuit boards (PCBs). This method provides a more compact and reliable connection compared to traditional through-hole or surface mount technology (SMT). However, the complexity of BGA soldering poses various obstacles during the manufacturing process. Herein, we will explore the challenges faced in BGA soldering and discuss effective strategies to address them.
What is BGA Soldering?
BGA soldering is a technique that involves the attachment of integrated circuit packages to a PCB using an array of solder balls. These solder balls are typically made of lead-based or lead-free alloys, depending on environmental regulations and specific requirements. The BGA package consists of a substrate, which acts as a carrier for the integrated circuit, and the solder balls that form the electrical and mechanical connections between the package and the PCB.
The Importance of BGA Soldering in Electronics Manufacturing
BGA soldering plays a critical role in the manufacturing of various electronic devices such as computers, smartphones, and gaming consoles. The increased demand for smaller and more powerful electronics has driven the adoption of BGA packages. Their compact size and high pin density make them suitable for advanced applications where space is limited.
Challenges Faced in BGA Soldering
Component Alignment and Placement
One of the primary challenges in BGA soldering is ensuring accurate component alignment and placement on the PCB. The small size of the solder balls and the dense layout of the BGA package make it difficult to achieve precise positioning. Misalignment during the assembly process can result in solder bridges, open connections, or mechanical stress on the package.
To address this challenge, manufacturers employ advanced technologies such as Automated Optical Inspection (AOI) and X-ray Inspection. AOI systems use cameras and image processing algorithms to verify the correct alignment and placement of BGA components. X-ray inspection, on the other hand, allows manufacturers to see beneath the surface of the PCB and detect any misalignment or defects that may not be visible to the naked eye.
Another significant challenge in BGA soldering is achieving precise and consistent solder paste application. Solder paste, a mixture of solder alloy and flux, is applied to the PCB pads before placing the BGA package. Inadequate or excessive solder paste can lead to solder defects such as insufficient solder joints, solder voids, or solder bridging.
To overcome this challenge, careful attention must be given to stencil design and aperture selection. Stencils with appropriate thickness and properly sized apertures ensure accurate solder paste deposition. Additionally, manufacturers can employ Solder Paste Inspection (SPI) systems to verify the quality and consistency of the solder paste applied. The solder paste that Best Technology uses is SAC305 solder paste, which has good printability and excellent stability.
Temperature profiling, or we can say the thermal management, it is crucial in BGA soldering to ensure proper reflow of the solder paste. The reflow process involves subjecting the PCB to a carefully controlled temperature profile, allowing the solder paste to melt, form a reliable joint, and solidify. Inadequate temperature profiling can lead to insufficient solder wetting, incomplete reflow, or thermal damage to components.
Manufacturers must optimize the reflow oven setup and calibration to achieve the correct temperature profile. Thermal profiling techniques, such as the use of thermocouples and data loggers, help monitor and control the temperature during the reflow process.
The reflow process itself presents challenges in BGA soldering. The soak zone, ramp rates, and peak temperature must be carefully controlled to prevent thermal stress on the components and ensure proper solder reflow. Inadequate temperature control or improper ramp rates can result in solder defects such as tombstoning, component warpage, or voids in the solder joints.
Manufacturers need to consider the specific requirements of the BGA package and follow recommended reflow profiles provided by component suppliers. Proper cooling after reflow is also essential to prevent thermal shock and ensure the stability of the solder joints.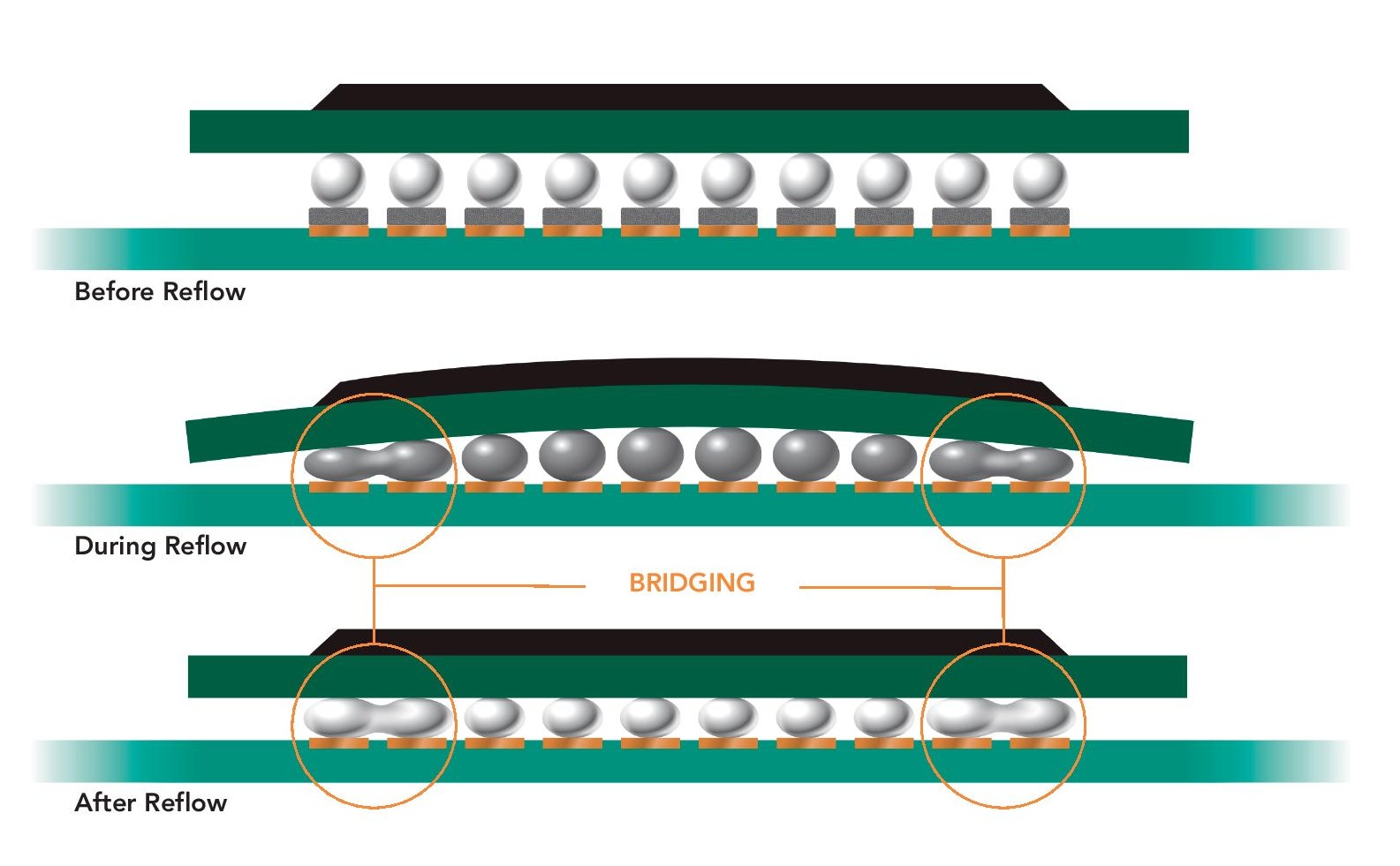 Inspection and Quality Control
Inspection and quality control are critical aspects of BGA soldering to ensure the reliability and performance of the solder joints. Automated Optical Inspection (AOI) systems and X-ray inspection are commonly used to detect defects such as misalignment, insufficient solder wetting, solder bridging, or voids in the solder joints.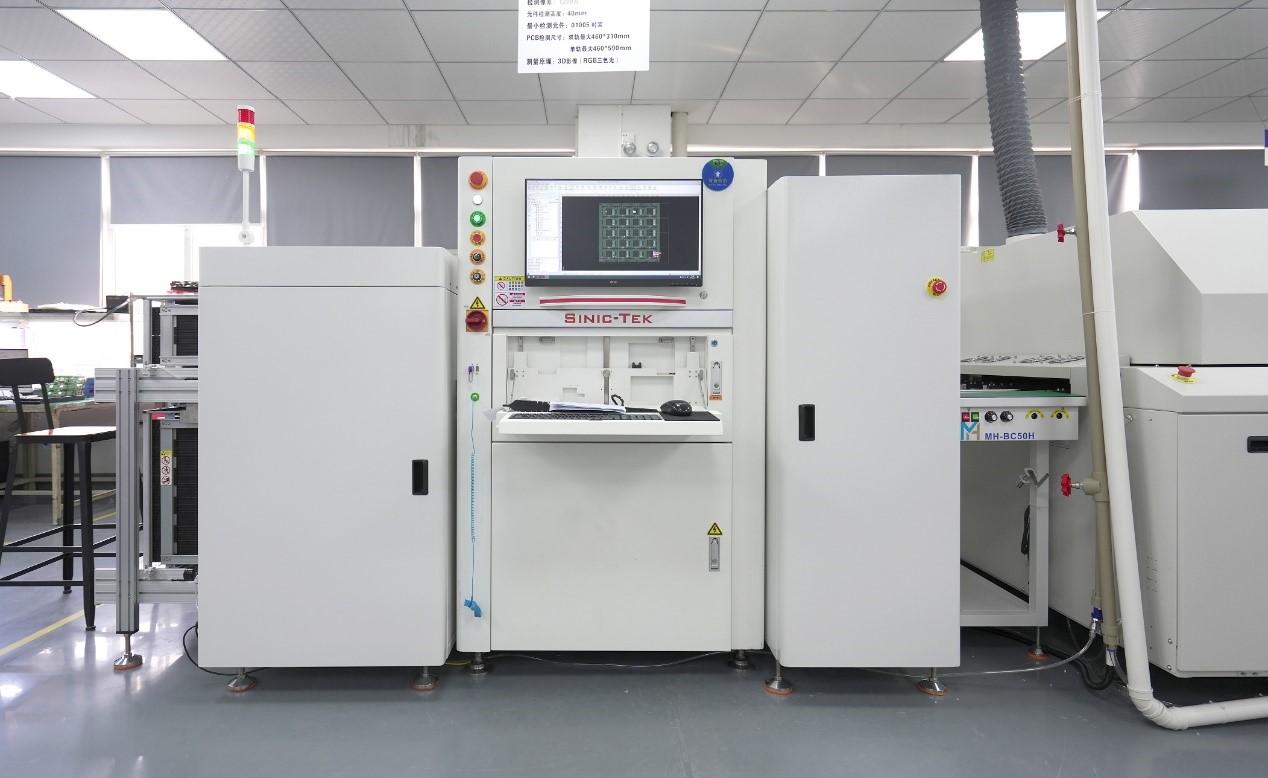 In addition to visual inspection techniques, some manufacturers may perform cross-section analysis, where a sample solder joint is cut and examined under a microscope. This analysis provides valuable information about the quality of the solder joint, such as solder wetting, void formation, or the presence of intermetallic compounds.
In a word, BGA soldering presents unique challenges in electronics manufacturing, primarily related to various factors. By addressing these challenges effectively, manufacturers can ensure the reliability and performance of BGA solder joints, contributing to the production of high-quality electronic devices. Best Technology has rich experience in PCBA assembly and we mounted thousands PCBs for our customers, whatever it is simple design or complex design, all the products are assemble perfect and work well in customer side. Please feel free to contact us for any questions about PCBA.