With the fast development of digital era, printed circuit board (PCB) has won a huge market in the electronic industry. Nowadays, electronics can be found everywhere, I can say for each electronic products, you will find a PCB or several pcbs are inside. But not every PCB are the same, each printed circuit board plays its unique roles. When it comes to copper pcb, may someone will think about heavy copper pcb, or even think they are the same. But actually, they are totally different, totally from constructure and functions.
What is Copper PCB?
Copper PCB, also known as Copper Core PCB, Copper-based PCB or Copper Clad PCB, which is a type of metal core PCB (MCPCB) that uses copper core as the base substrate. Among all of the PCB types, copper clad pcb is well-known for its extreme high thermal conductivity, which enables to achieve to 401W/m.K, that's why some people think it is the king of the metal core PCB.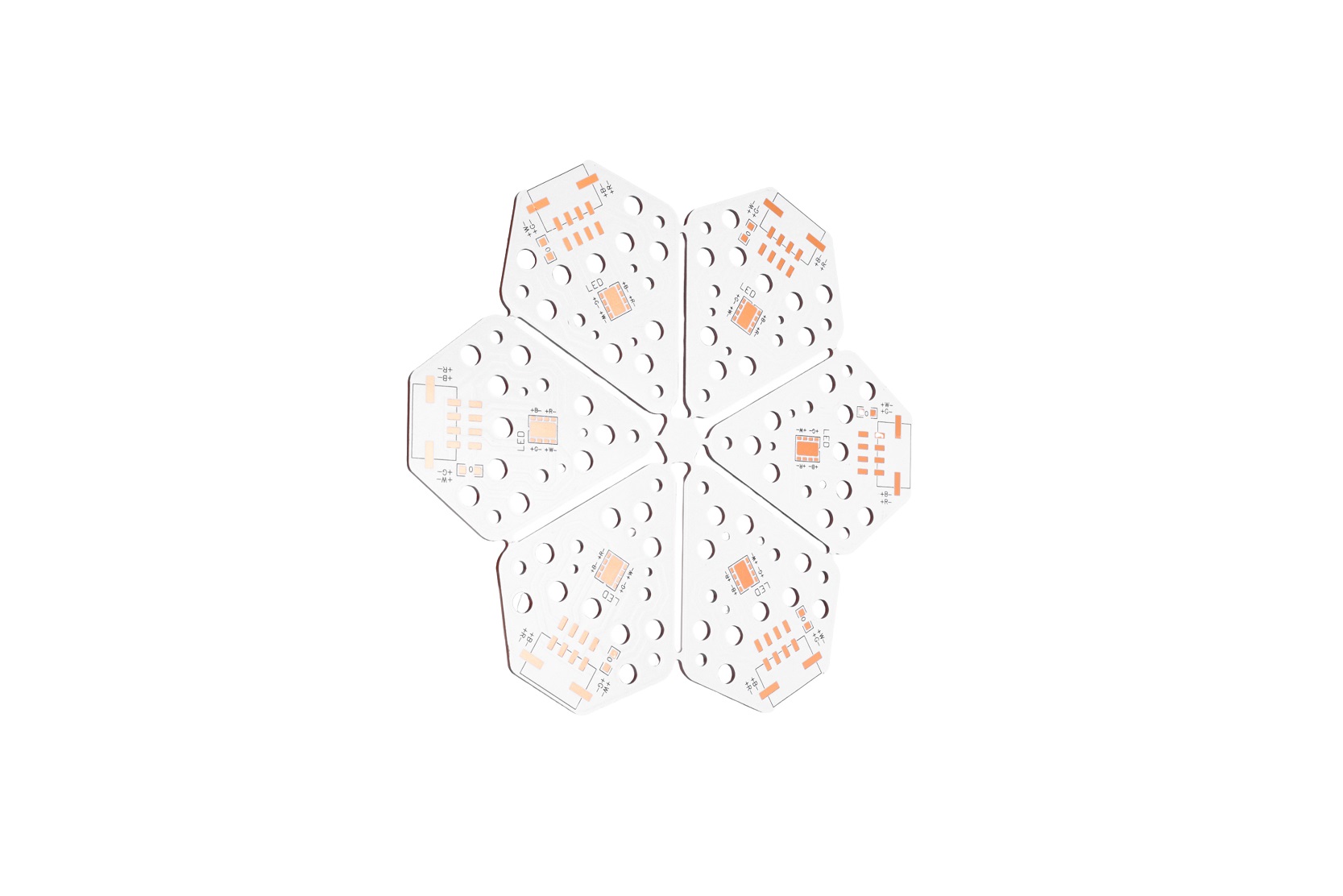 Copper-based PCB consists of three layers: copper foil layer, dielectric layer and base copper layer. Copper foil layer is the electric layer, which is mainly used for components electric connection. Dielectric layer is made by insulation material, so it also called insulation layer. Though it is function as insulation, it has good heat transfer capacity. The base copper layer is the support stone for the whole PCB. Copper core PCB is commonly used in LED lighting and other applications where need good heat dissipation.
What is Heavy Copper PCB?
Heavy copper PCB doesn't have a clear definition in IPC standard, it is a kind of special PCB just like HDI PCB and extra thin PCB. Generally, for copper thickness equal or exceed 3ounces will be default as heavy copper pcb. For those copper thickness ranges from 20~200ounces is classified as extreme heavy copper PCB.
The base substrate of heavy copper PCB can be FR4 material or aluminum, instead of copper base. This is a significant difference between copper pcb and heavy copper pcb. Heavy copper normally used for a various product but not limited to: high power distribution, bas bur, planar transformers, power convertors, and so on. Due to it enables to carry high current and provide high power, people also called it power supply PCB and high-power PCB.
Differences Between Copper PCB and Heavy Copper PCB?
Except the structural composition, there are still some other differences between the copper core circuit board and heavy copper board. Let's dive into together.
Copper Thickness
Copper core PCBs typically have thinner copper traces, whereas Heavy Copper PCBs have significantly thicker copper layers. If the trace width is certain, increasing the copper thickness is equivalent to increasing the section area of the circuit, so that it can carry more current.
Current-Carrying Capacity
Copper-based circuit boards are suitable for low to medium current applications. In contrast, Heavy Copper PCBs have thicker copper layers, which enables to handle higher currents without overheating. That's why it is recommended heavy copper circuit board for high power electronics and high-power applications such as electric car.
Heat Dissipation
Actually, both of them are good in heat dissipation capabilities. But due to the copper clad circuit board is made by copper base, while heavy copper printed circuit board uses epoxy resin or aluminum as the base material, copper core PCB is superior to heavy copper PCB in heat dissipation. So, if your application requires better heat transfer but no need to carry higher power, copper core board is the go-to-choice.
Cost Effective
Among the various metal core PCBs, copper core PCB is the most expensive since the copper core itself is expensive, around 6-7 times than the aluminum core PCB.
Heavy copper PCB also is expensive since it has complex manufacturing processes and thick copper layers. But its price mainly depends on how thick copper thickness it needs. So comprehensive consideration, heavy copper pcb is the most cost-effective.
Applications
Copper PCBs are well-suited for smaller consumer electronics, where cost is a significant factor, and heat generation is minimal.
Heavy Copper PCBs are used in power electronics, automotive applications, and industrial equipment, where high current handling and heat management are essential.
Choosing the Right PCB for Your Project
When choosing between Copper Core PCBs and Power Supply PCBs, consider the following factors:
Your project's power requirements
Durability and expected lifespan
By evaluating these aspects, you can make an informed decision on which type of PCB is the best fit for your project.
In summary, the choice between Copper PCBs and Heavy Copper PCBs depends on the specific requirements of your electronic project. Copper PCBs are suitable for low to medium current applications with minimal heat generation. On the other hand, Heavy Copper PCBs offer higher current-carrying capacity and superior heat dissipation, making them ideal for high-power applications. Assess your project's needs carefully to determine which type of PCB will serve you best.