Nowadays,the application of industrial robots in PCB industry are in the stage of beginning and there are still lots of problems need to be solved. Many production lines in PCB industry are non-standard products (the products and equipments are do not based on the unified industry standards and specifications published by the country, but designed and fabricated by oneself according to one's own needs).
However, there is still a long way to go to apply robots in the printed circuit board industry. Because the robots are limited by the existing working space and the ability of the original equipments in the process of application. Meanwhile, confronted with the application of various sensors to improve the intelligence of robots. All these factors influence the large-scale application of robots in PCBÂ industry.
Although there are still some difficulties stuck the application of industrial robots in PCBÂ industry, applied the robots into the PCBÂ industry still have a bright prospect. The robots applied into the PCBÂ industry will show a trend in the future as following:
From single line application to multiple line application, the PCBmanufacturer need to invest a lot of money if they would like to introduce the robots to realize automated production. But they can expand the scale of application gradually after reforming the existing single line.
From the application of simple robots to the application of AGV (Automated Guided Vehicle) combined with other intelligent devices, most of the material transfer between existing production lines is manual operation, which can be distributed by the combination of robots and AGV to achieve orderly material transfer.
The application of robots in the original factory should be localized. But if the new plants need to realize automated production in full aspects, it means that introducing the application of robots and AGV is required.
Get the process of manufacturing more intelligent and more flexible by the combination of industrial robots and IoT (Internet of Things).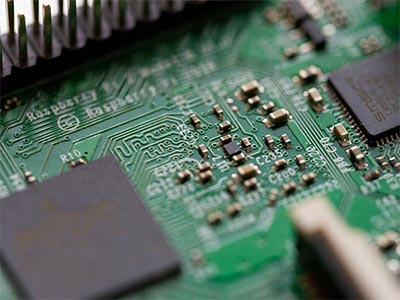 Since throwing its hat into printed circuit board industry, Best Technology always tries its best to adopt the most advanced equipment to make rigid circuit board, rigid-flex circuits, ceramic PCB etc. with high quality for our clients. Choose us, you deserve the most suitable products and the most satisfying service at a good price. More information, please check our website: https://www.bestpcbs.com