Working temperature changes can have a significant influence on the operation, reliability, lifetime and quality of products. Temperature rises results in materials expanding, however, the substrate materials that PCB are made of have different thermal expansion coefficients, this causes mechanical stress that can create micro-cracks that may be undetected during electrical tests carried out at the end of production.
Due to the policy of RoHS issued in 2002 required lead-free alloys for soldering. However, removing lead directly results in the rise of melting temperature, printed circuit boards are therefore subject to higher temperatures during soldering (including reflow and wave). Depending on the chosen reflow process (single, double…), it is necessary to use a PCB with appropriate mechanical characteristics, especially one with suitable Tg. 
What is Tg?
Tg (glass transition temperature) is the temperature value that guarantees the mechanical stability of the PCB during operational life time of the PCB, it refers to the critical temperature at which the substrate melts from solid to rubberized liquid, we called the Tg point, or melting point for easy to understanding. The higher the Tg point is, the higher the temperature requirement of the board will be when laminated, and high Tg board after laminated will also be hard and brittle, which benefits for next process such as mechanical drilling (if any) and keep better electrical properties during use.
The glass transition temperature is hard to be measured accurately in considerate many of factors, as well as each material have its own molecular structure, therefore, different materials have a different glass transition temperature, and two different materials may have the same Tg value even they have different characteristics, this enable us to have an alternative choice when the needed material is out of stock.
Features of High Tg materials
Better thermal stability
Good resistance to moisture
Lower thermal expansion coefficient
Good chemical resistance than low Tg material
High value of thermal stress resistance
Excellent reliability
Advantages of High Tg PCB
In general, a normal PCB FR4-Tg is 130-140 degrees, the medium Tg is greater than 150-160 degrees, and high Tg is greater than 170 degrees, High FR4-Tg will have better mechanical and chemical resistance to heat and moisture than standard FR4, here are some advantages of high Tg PCB for your reviewing:
Higher stability: It will automatically improve the heat resistance, chemical resistance, moisture resistance, as well as stability of the device if increasing the Tg of a PCB substrate.
Withstand high power density design: If the device has a high power density and a fairly high calorific value, then high Tg PCB will be a good solution for heat management.
Larger printed circuit boards can be used to change the design and power requirements of the equipment while reducing the heat generation of ordinary boards, and high Tg PCBS can also be used.
Ideal choice of multi-layer and HDI PCB: Because multi-layer and HDI PCB are more compact and circuit dense, it will result in a high level of heat dissipation.  Therefore, high TG PCBs are commonly used in multi-layer and HDI PCBs to ensure the reliability of PCB manufacturing.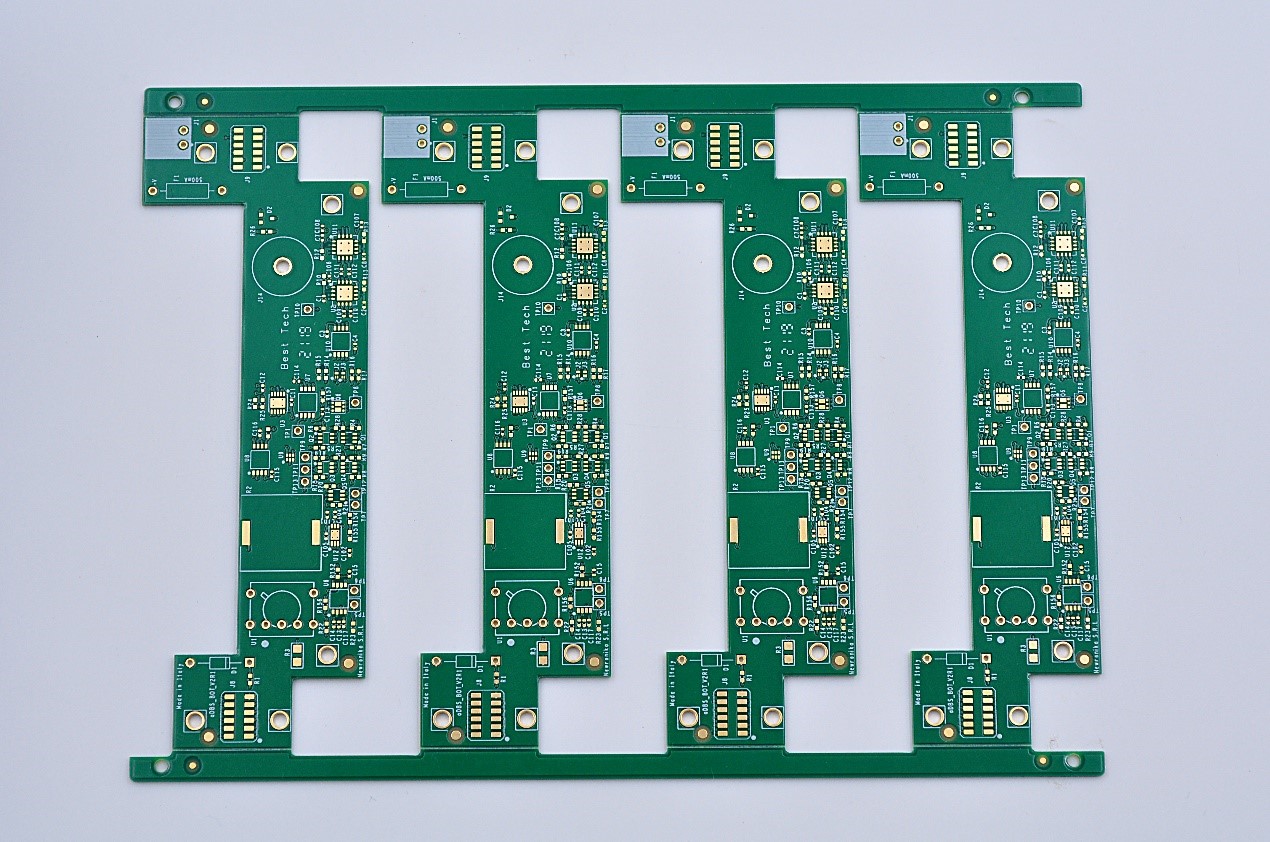 When do you need a High Tg PCB?
Normally to ensure the best performance of a PCB, the maximum operating temperature of the circuit board should be about 20 degrees less than the glass transition temperature. For example, if the Tg value of material is 150 degrees, then the actual operating temperature of this circuit board shouldn't more than 130 degrees. So, when do you need a high Tg PCB?
If your end application requires to bear a thermal load greater than 25 degrees centigrade below the Tg, then a high Tg PCB is the best choice for your needs.
To make sure the safety when your products require an operating temperature equal or greater than 130 degrees, a high Tg PCB is great for your application.
If your application requires a multi-layer PCB to meet your needs, then a high Tg material is good for the PCB.
Applications that require a high Tg PCB
Gateway
Inverter
Antenna
Wifi Booster
Embedded Systems Development
Embedded Computer Systems
Ac Power Supplies
RF device
LED industry
Best Tech has rich experience in manufacturing High Tg PCB, we can make PCBs from Tg170 to maximum Tg260, meanwhile, if your application need to use under extremely high temperature like 800C, you'd better use Ceramic board which can go through -55~880C.