It's nearly November, and you know what that means — a new crop of bright-eyed, bushy-tailed graduates have thrown their caps in the air and are turning their full attention to the job market. There is no doubt that Best Technology would be bound to take this chance, so Peter, our general manager and Celine, our salesgirl went to Hunan University of Arts and Science (the Alma Mater of Jessie) to open this grand recruitment party on Oct 26, 2019.
Look back on the past, there have been many fresh energy joining in us this year, which witnessed the strong development pace of Best Technology without exception.
The recruitment site was overcrowded and many of the graduates stopped by our stand as they were deeply attracted by our company's culture and core value and what was introduced by Peter and Celine when going further.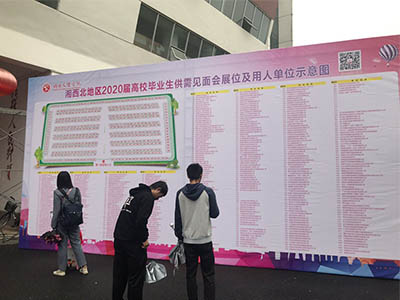 At a time when China's economy is so severe, there must be a certain reason why our company can continue to grow and expand its team.It is believed that Best Technology will become stronger and stronger under the leadership of Peter, our general manager.
Wish the campus recruitment a complete success.