In year 2019, one of our US customers asked us, Marina can Best Technology make a Coil PCB (Printed Circuit Board) with FR4 material? Yes, of course, we can make different kinds of PCB for our customer, included for the Coils PCB, which currently is widely used for wireless charging and antenna products. Please see the following Coils board from Best Technology.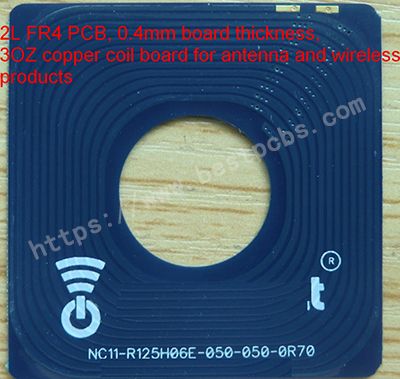 The manufacturing process is same as other PCB manufacturing process, and just make sure the etching process and pay attention for the etching tolerance of the coils trace. And when coils PCB board finished, do you know what kind of test need to do to check the functional of Coils boards?
Today I would like to share how Best Technology test Coil PCB board. Everyone knows that we check the quality of PCB board with Flying probe tester, as the production efficiency is extremely low and the inductance and capacitance cannot be accurately measured. In this way, we need to use LCR meter to make verify the inductance and capacitance. See the LCT meter as following.
Best Technology chooses the digital meter LCR Meter to test the impedance characteristics of the coil. From the LCR tester you know see two numbers, one for inductance and another for resistance.
After test each coils printed circuit board, we will make record at our paper to make sure every measurement data will meet for customer requirement.
Currently, LCR Meter only provides a single-channel test function, and can only test the impedance characteristics of a set of coils at a time. But this is the effective test method for Coil printed Circuit Board. But we believe we will buy more LCR meters to let the test coil board become quicker.
If you have any comments on the testing for Coil printed circuit board, you are welcome to send us query and we are happy to discuss with you. You can visit www.bestpcbs.com to know more about us. Thank you