In the vast realm of engineering and manufacturing, there exists a hidden world of holes, each with its own distinct purpose and position. These holes play a crucial role in facilitating various functions within mechanical and electronic systems. In this blog, we will embark on a journey to explore different types of holes in printed circuit board. So, fasten your seatbelts and let's delve into the fascinating world of these essential engineering features.
Common Types of Holes in PCB
Upon examining a circuit board, one will discover an array of holes serving specific purposes. These include Via holes, PTH, NPTH, Blind holes, Buried holes, Counterbore holes, Countersunk holes, Location holes, and Fiducial holes. Each hole type fulfills a distinct role and function within the PCB, making it crucial to familiarize oneself with their characteristics to facilitate optimal PCB design.
1. Via holes
Via holes are small openings that connect different layers of a printed circuit board (PCB). They facilitate the seamless flow of signals and power between the layers, enabling efficient circuit design and transmission. Vias can be classified into two types: Plated Through-Holes (PTH) and Non-Plated Through-Holes (NPTH), each serving different functions.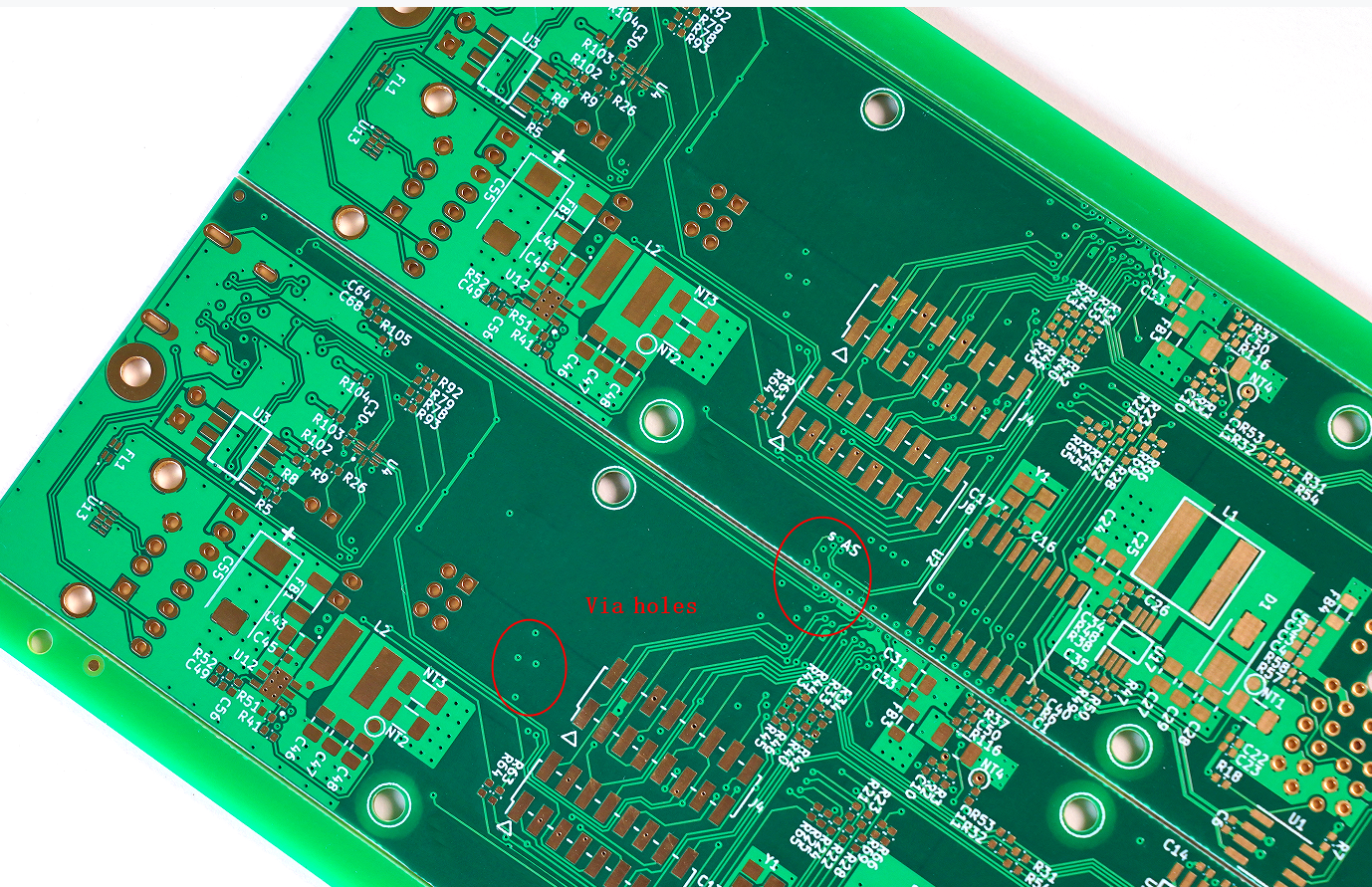 2. PTH (Plated Through-Hole)
Plated Through-Holes (PTH) are vias with conductive material coating the inner walls. PTHs establish electrical connections between different layers of a PCB, allowing the passage of signals and power. They play a crucial role in interconnecting components, facilitating the flow of electrical current, and ensuring the functionality of the circuit.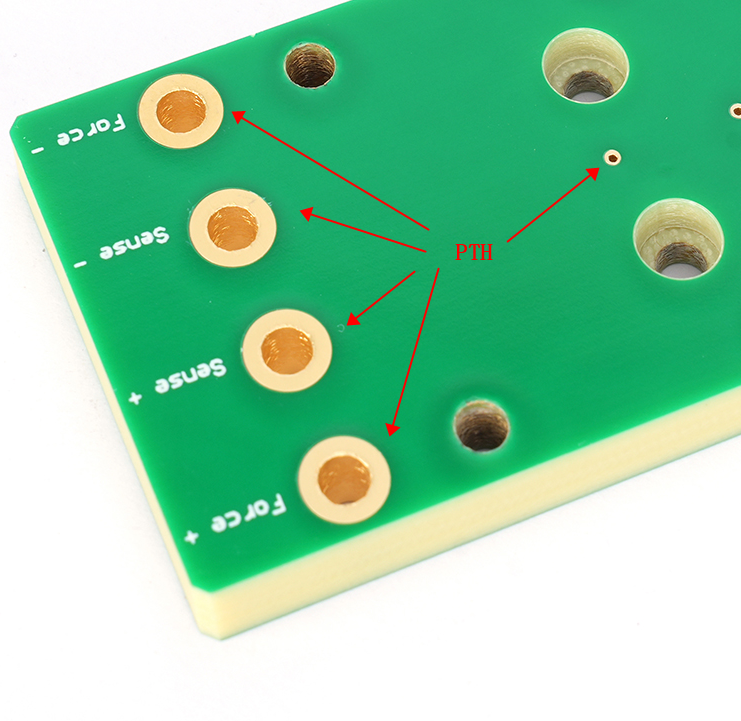 3. NPTH (Non-Plated Through-Hole)
Non-Plated Through-Holes (NPTH) lack the conductive coating on their inner walls, making them suitable for mechanical purposes only. These holes are used for mechanical support, alignment, or as positioning guides, without establishing any electrical connections. NPTHs provide stability and precision, ensuring proper alignment of components within the circuit board. The mainly different between PTH and NPTH is the copper foil will be plated in the hole wall while NPTH no need to do plate.
4. Blind Holes
Blind holes are partially drilled holes that penetrate only one side of a circuit board. They are primarily employed to connect the outer layer of the board with the inner layer, enabling component mounting on one side while remaining hidden from the other. Blind holes offer versatility and help maximize space in complex circuit board designs.
5. Buried Holes
Buried holes are entirely enclosed within a circuit board, connecting inner layers without extending to the outer layers. These holes are hidden from both sides of the board and serve to establish connections and routes between inner layers. Buried holes allow for denser circuit board designs, reducing the complexity of routing traces and enhancing the overall functionality of the board. They provide a seamless and compact solution without any surface exposure.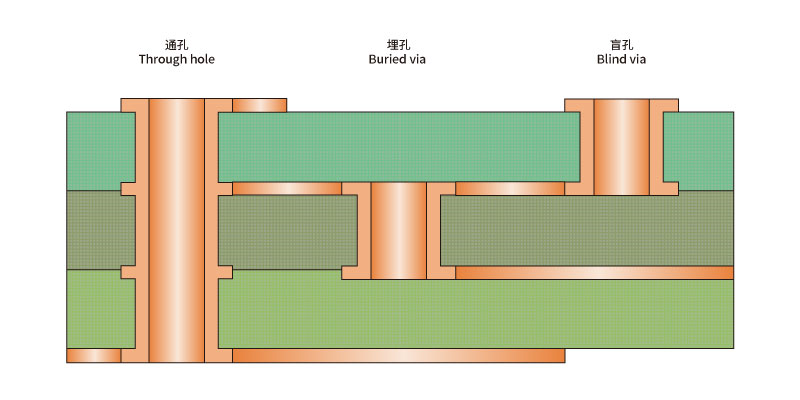 6. Counterbore Holes
Counterbore holes are cylindrical recesses created to accommodate the heads of bolts, nuts, or screws. They provide a flat-bottomed cavity that allows the fasteners to sit flush or slightly below the surface of the material. The primary function of counterbore holes is to enhance the aesthetics and functionality of a design by providing a smooth and even appearance. These holes are commonly found in woodworking, metalworking, and engineering applications where a concealed or larger bearing surface is desired.
7. Countersunk Holes
Countersunk holes are conical recesses designed to house the angled heads of screws or fasteners. They are employed to ensure that the screw heads lie flush or slightly below the material surface. Countersunk holes serve both aesthetic and practical purposes, providing a sleek and flawless finish while reducing the risk of snags or protrusions. Their versatility makes them suitable for various applications, from furniture manufacturing to aerospace engineering.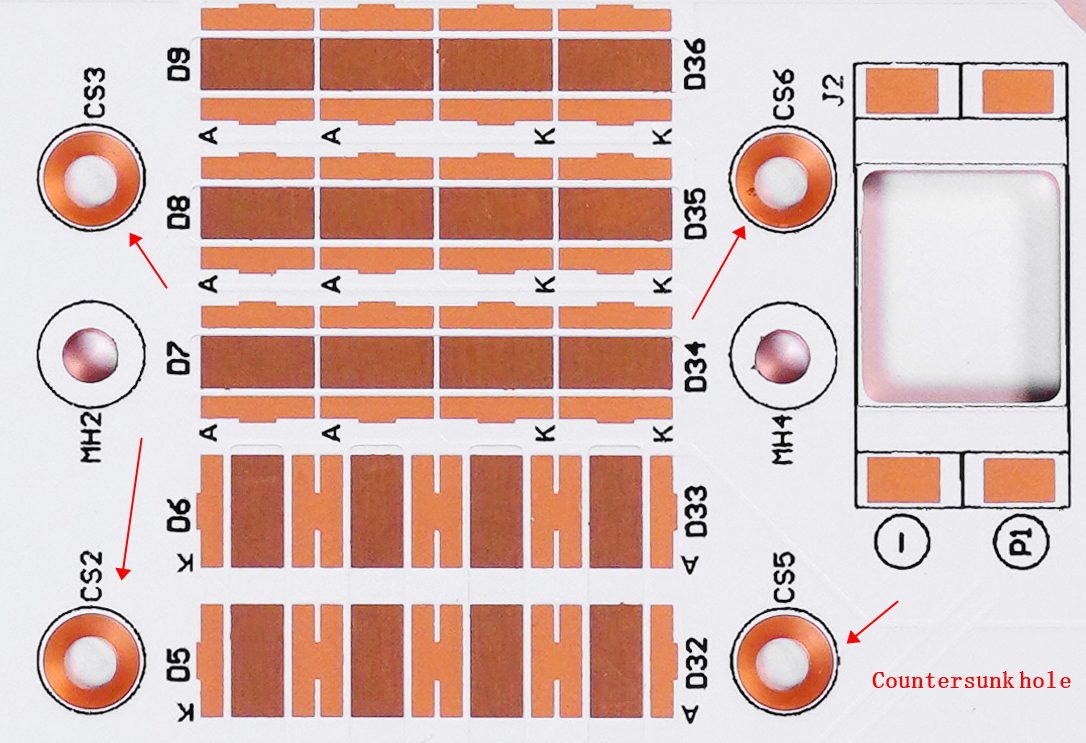 8. Location Holes
Location Holes, also known as Reference Holes or Tooling Holes, serve as key reference points for aligning and positioning components, parts, or fixtures during manufacturing or assembly processes. These holes are strategically placed in a design to ensure precise and consistent alignment, enabling efficient assembly and reducing errors.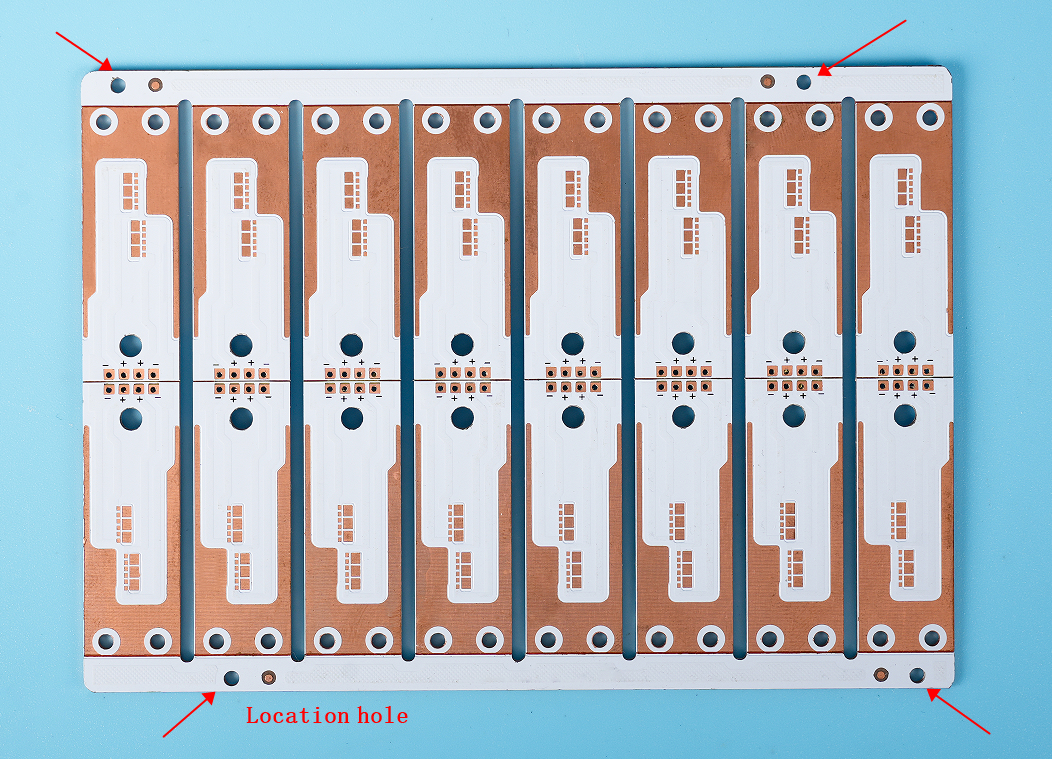 9. Fiducial Holes
Fiducial Holes, also referred to as Fiducial Marks or Alignment Marks, are small precision holes or markings placed on a surface or PCB (Printed Circuit Board). These holes serve as visual reference points for vision systems, automated processes, or machine vision cameras.
As we conclude our journey through the fascinating world of holes in engineering, we have gained a deeper understanding of the functions and positions of counterbore holes, countersunk holes, via holes, PTH, NPTH, blind holes, and buried holes. These holes are essential elements in various industries, contributing to the aesthetics, functionality, and efficiency of designs.
After introducing each of them, you should have gained a deeper understanding of their functions, hope this is helpful for you the design holes on your PCB project!!