Best Technology will be participating in PCB West exhibition at the convention center in SANTA CLARA on Tuesday, 10th, September 2019. PCB West attracts nearly 3,000 visitors comprising of designers and engineers and more than 100 exhibitors each year.
You will see 10mm to 1,500 mm flexible circuit board, from 2 layer rigid-flex circuit to 50 layers, 1/2 OZ copper to 3 OZ, 0.15mm extra thin FR4 PCB to 30 OZ heavy copper, turn-key service includes FPC, PCB, MCPCB, Ceramic PCB, components purchasing, Product Assembly. Â Welcome to see how much we can save your time, your money!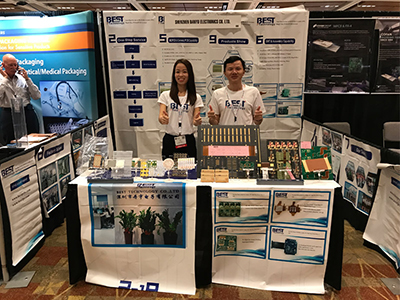 Don't miss out on an opportunity to visit the Best Technology booth and find out more about the technology, services and solutions that we can deliver to you and your customers.
BEST TECHNOLOGY BOOTH NUMBER: 603
Feel free to get in touch with us to schedule a meeting ahead of time at sales@bestpcbs.com